Langley woman discovers a deal requires an app
The Latest
Kirk Woodman's body was discovered 100 kilometres from the site where he worked for Progress Mineral Mining Company in Burkina Faso
The study released Thursday is the world's first to measure food waste using data from industry and other sources instead of estimates
Impress TV
RedFM radio dials in support for Surrey Memorial Hospital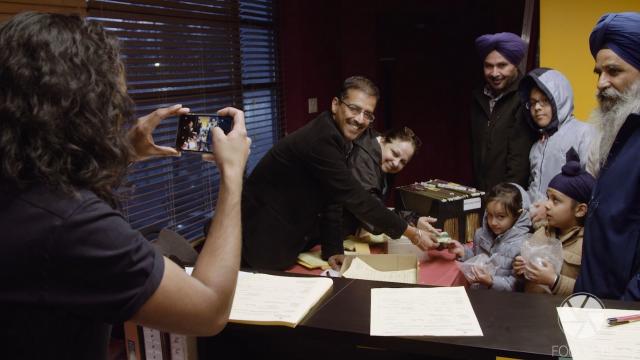 sponsoredMore videos
Mae Ten Haaf battled a brain tumour much of her young life, and recently returned from Disney World.
Global event offers people with special needs a full prom experience in Chilliwack, Surrey
Opinion
A Langley City man believes a poor diet and unhealed emotions are part of his cancer journey.
Time in the garden always offers perspective.
eEdition
It's tough keeping to a budget over the holidays. Are you still paying off bills from Christmas?
TLC's Monte Durham of Say Yes to the Dress Atlanta is coming to Langley for a bridal show.
It's about the people assigned to create a sixth branch of the armed services focused on space
Edmonton moves one point ahead of Vancouver
Pettersson said he wasn't feeling any pain during Wednesday's skate
Langley woman discovers a deal requires an app
Online fraud tactics included phising and 'brute force' in November and December
B.C. storm totals $37M in insured damages, more trouble for Chilliwack man infamous for Stanley Cup riot assault on Good Samaritan and more
Experts say the world should cut down on red meat